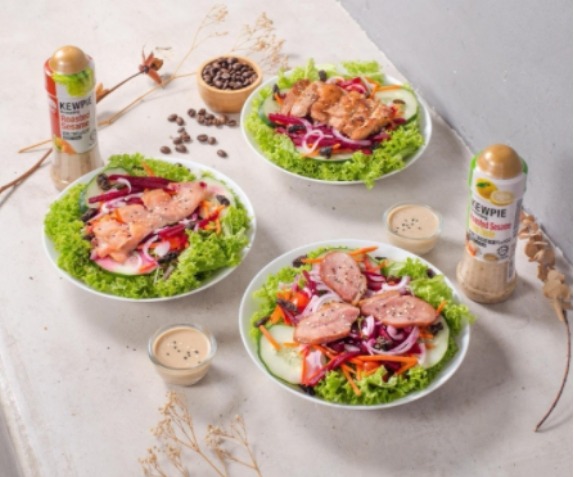 Category: Salads
Protein Nutrition Salad
Preparation Time: 20 mins
Like so many things in life, a good salad is all about balance. And this recipe gives you exactly all that! Prepare for a protein-filled mix of fruits, vegetables, healthy fats, sprinkled with pumpkin seeds, and lastly, Kewpie's Roasted Sesame Yuzu Dressing! Dig-in!
Menu Tips:
Dried grape can regulates blood pressure, weight loss and helps boost immunity.
Ingredients
Lettuce (salad-sized)

80g

Cherry Tomato (halved)

10g

Red Onion (sliced)

5g

Carrot (sliced)

10g

Japanese Cucumber (sliced)

20g

Beetroot

50g

Dried Grape

10g
Grilled Chicken (sliced)

1pc

Smoked Duck (sliced)

1pc

Smoked Salmon (thinly sliced)

1pc

Pumpkin Seed (cooked)

1 tbsp.

Sesame Seed (cooked)

1 tbsp.
Boil The Beetroot In Water With Medium Heat Until The Skin Easily Peels Off And Cuts It Into Chunks.
Next, preheat the frying pan with olive oil, then grill the chicken breast until golden brown OR fry the duck breast/ salmon for 3-5 minutes on each side until cooked.
Combine all vegetables and dried grapes on a serving plate.
Lastly, sprinkle the cooked pumpkin seed and sesame seed on top and serve with Kewpie Dressing Roasted Sesame Yuzu Taste.
Products You Need For This Dish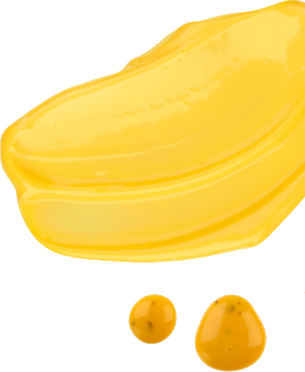 Make your mealtimes more magical and get your hands on Kewpie products here
Discover our delectable food options and experience enhanced dishes that make for more fun and happier mealtimes for yourself, your friends, and your family!
Learn More