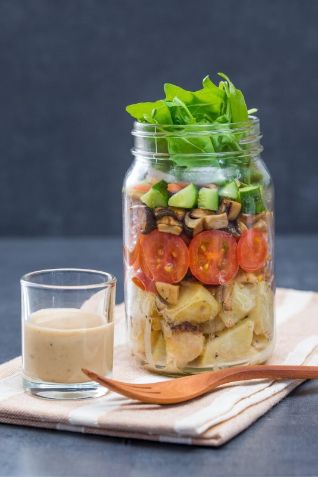 Category: Salads
Potato, Mushroom & Rocket Salad
Preparation Time: 20 mins
This warm mushroom salad with potato and fresh greens will undoubtedly be one of your all-time favourite salads. Potatoes, carrots, mushrooms are the star, topped with Kewpie's delectable Roasted Sesame Dressing and fresh greens for a hearty and satisfying meal!
Menu Tips:
Do you know that the potato is about 80% water and 20% solids?
Ingredients
Potato

150g

Carrot

50g

Mushroom

2 pcs

Rocket Leaf

200g

Cherry Tomato

4 pcs
Bring a large pot of salted water to a boil. Add potatoes and cook until tender but still firm, about 15 mins. Drain, cool, peel and dice.
Place the mushrooms in a single layer on the prepared pan, saute until they have started to soften and lose their juices.
Let the mushrooms cool slightly, then chop into bite-sized pieces.
Clean jars with a lid. Place the potatoes on the bottom, add cherry tomatoes, and followed by mushroom, cucumber and carrot. Top with lettuce leaves and serve with KEWPIE DRESSING ROASTED SESAME.
Products You Need For This Dish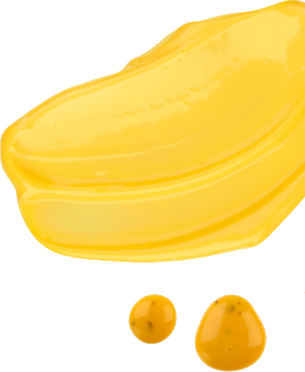 Make your mealtimes more magical and get your hands on Kewpie products here
Discover our delectable food options and experience enhanced dishes that make for more fun and happier mealtimes for yourself, your friends, and your family!
Learn More